KOBERSTEIN FILM was founded by Maria Wischnewski and is a film production company based in Berlin. The company strives to produce films that have an effect and impact on society, in times where the documentary movie has become more important than ever for cinema and television. We believe in a mature and interested audience, as well the necessity of the documentary movie for the cinema. To present socially, politically and culturally valuable content and to bring the audience back to the movie theaters will always be our goal. Many of our topics offer an transmedial approach and a dynamic synergy. Our project partnerships exceed the film industry – we also work together with foundations, theaters, universities and cultural institutions. This all works in a wonderful team, with professional filmmakers, as well as the up-and-coming next generation. Member of the German Producers Alliance.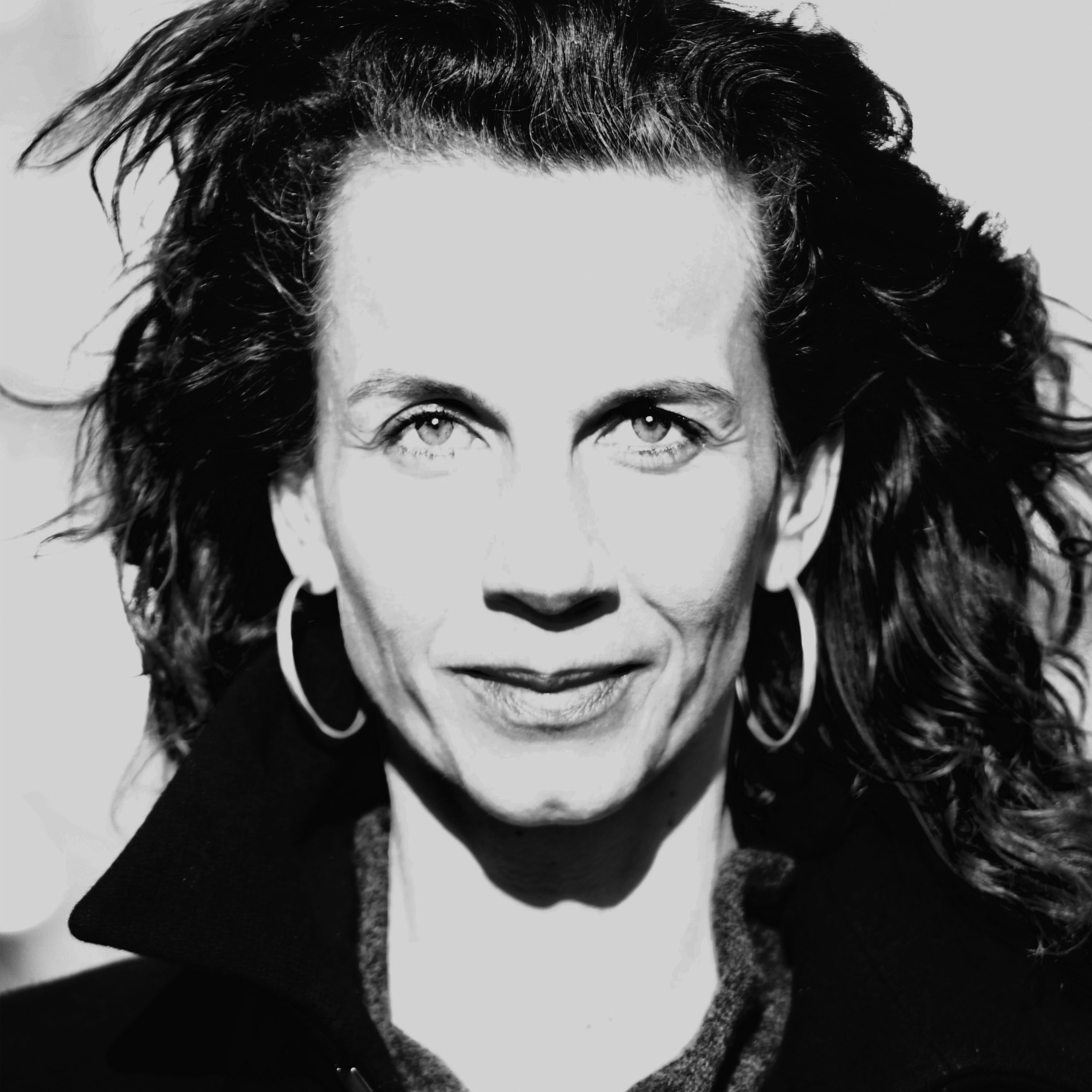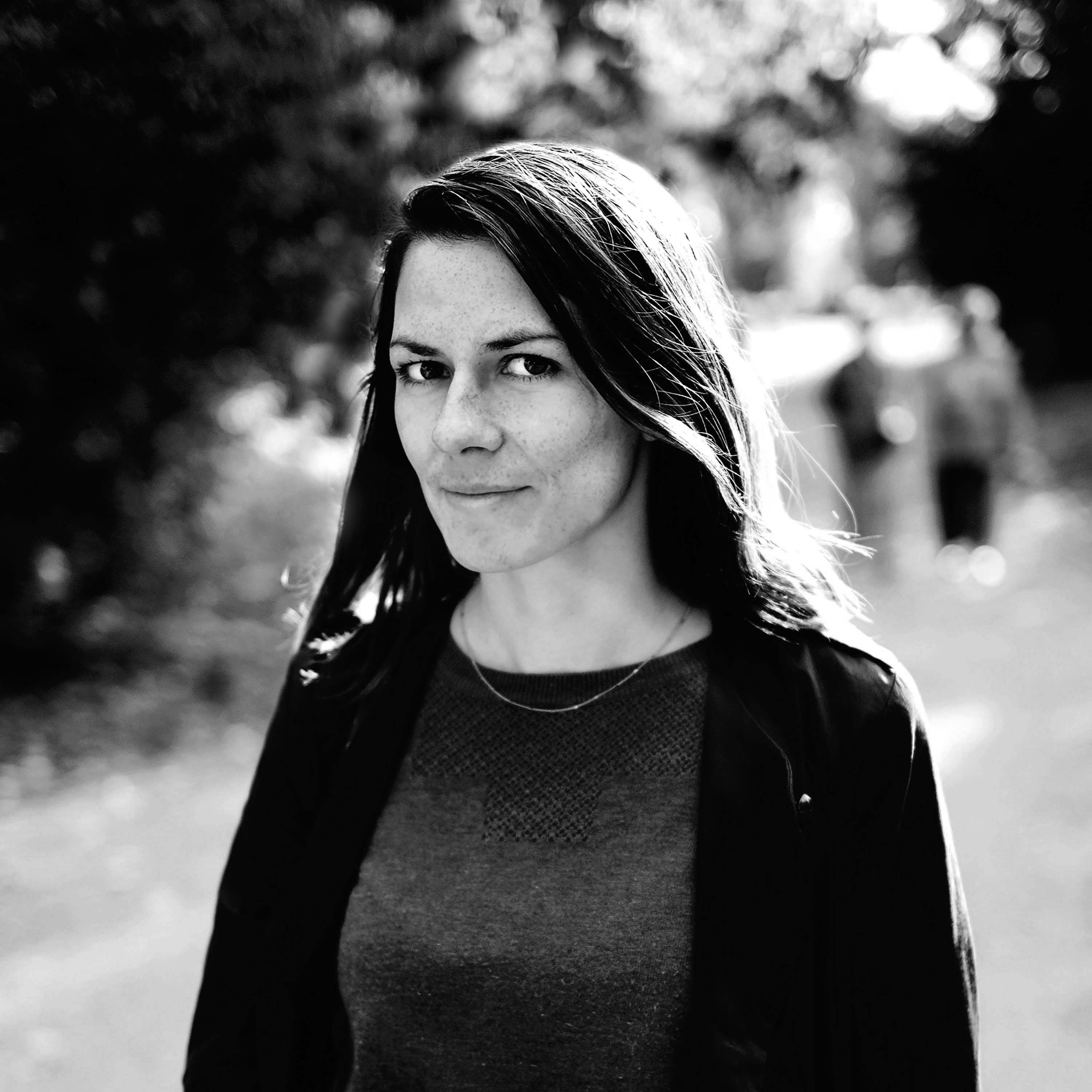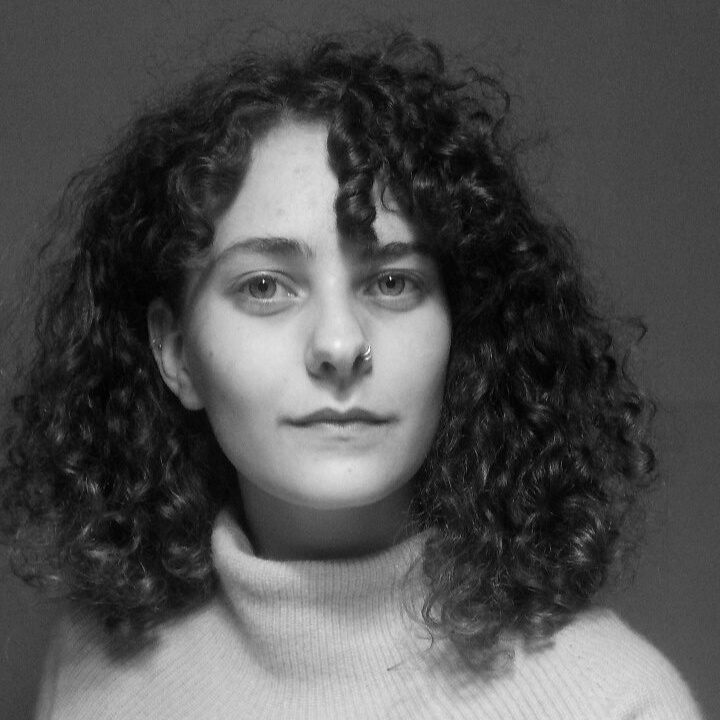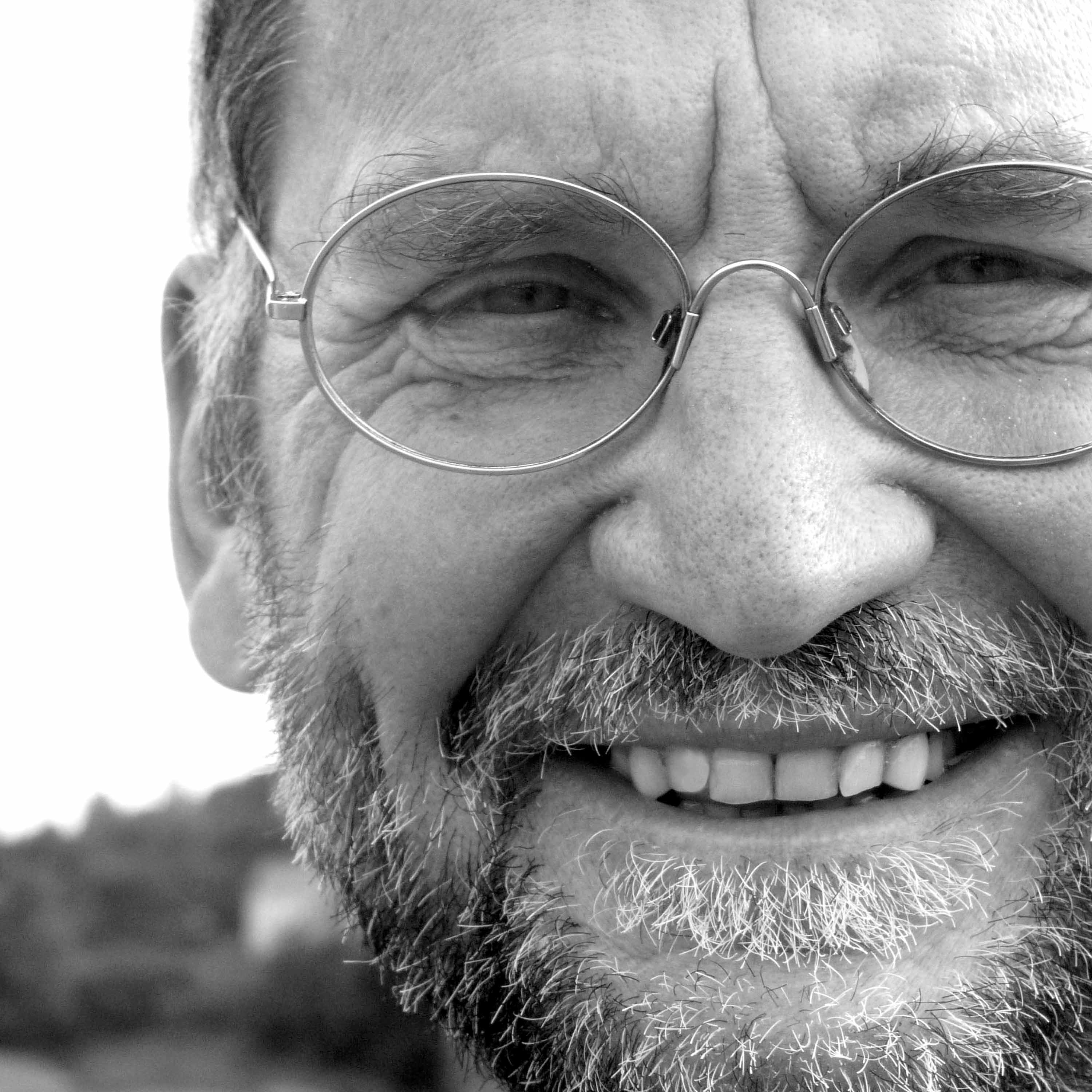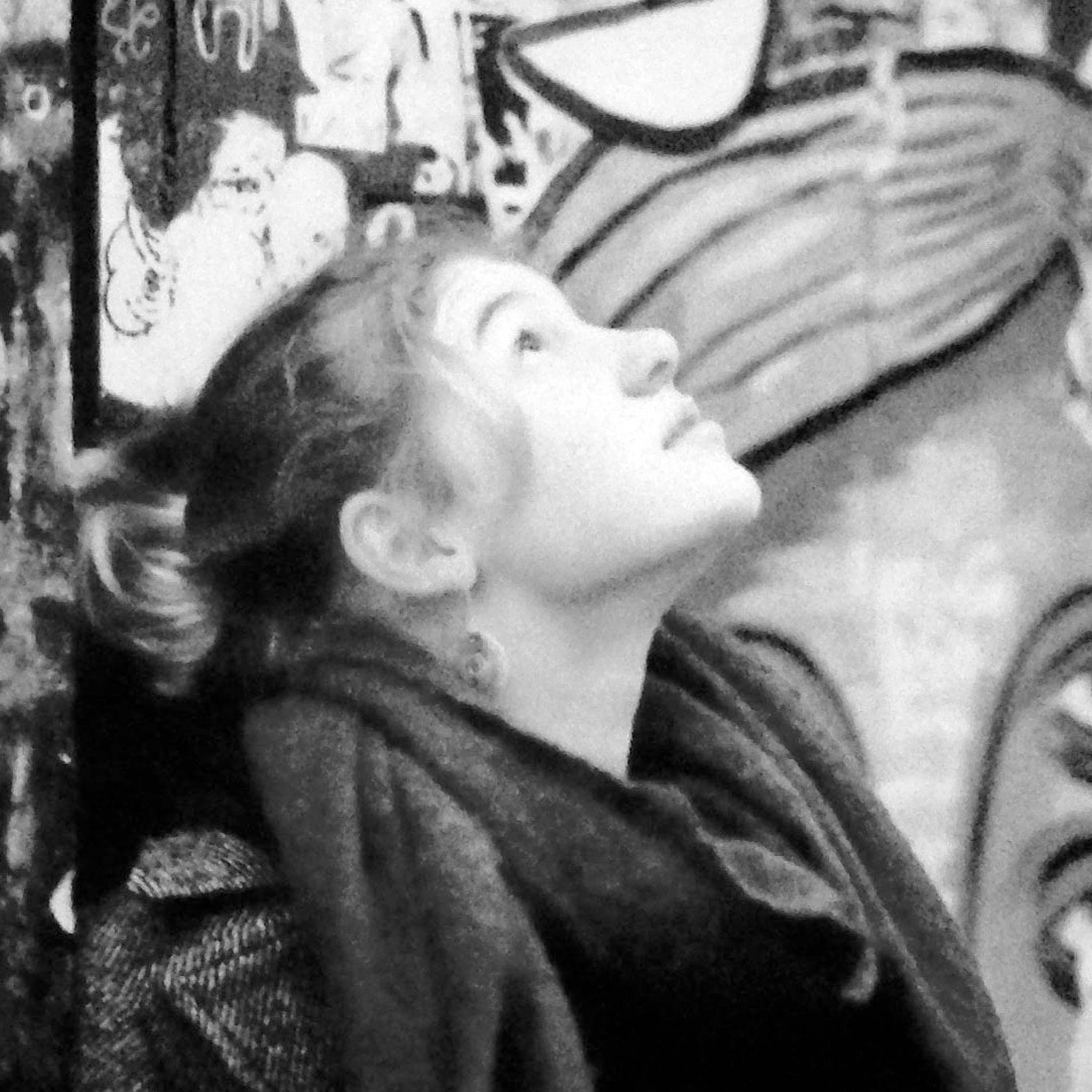 Wall Jumpers
A film by Dieter Wulf and Christian Klemke
Part of the ARD series GO WEST GO EAST
In collaboration with rbb (comissioning editor: Jens Stubenrauch)
Funded by the Federal Foundation for the Study of the Communist Dictatorship in Eastern Germany
Germany 2022, 43 min
Voice actress: Claudia Mehnert
Editor: Melanie Lischker
Director of photography: Thomas Lutz, Martin Langner
Music: Eike Hosenfeld and Moritz Denis
Having grown up in a special residental area near Potsdam Babelsberg where the elite of the leading party and culture in the GDR reside in close proximity to the berlin wall, two young boys decide to "jump" over the wall one night in the early 70s. They take a look at west berlin and return to the east 26 later the same way they left. Though the fugitives for a day are part of safe nomenklatura families and additionally deciede not to speak of their excursion to the west, their adventure doesn't stay without consequences. The film "Wall Jumpers" tells the story of an unbelievable excursion of tho friends from their nowadays quite different perspectives.
GO WEST GO EAST will be available in the ARD media center from 2nd of May 2022 on
TV premiere on 9th of May 2022, ARD
A Life on Tape
A documentary film in development by Melanie Lischker
In cooperation with WDR/ARTE (commissioning editor: Jutta Krug), funded by BKM – der Beauftragten der Bundesregierung für Kultur und Medien
Germany 2021, 79 min
Editor: Mechthild Barth
Preselected for the German Film Award 2022
World premiere in the German competition of the 36th DOK.fest München–
With more than 100 hours of Super 8- and video material filmed by her father, the director dives into her Western-German childhood, a growing-up deeply marked by the successive disappearance of her mother until her early death.
Using this unique treasure of archive material, the director – 25 years later – meets the members of her family and embarks on a journey to her female roots.
"Life on Tape – Pictures of my mother" is a unique document of a time and – in drawing a bow through the decades – investigates the engagement of three generations of women with the traditional role allocations of their time.
For more info & upcoming cinema dates: www.bildermeinermutter.com

Lost Women Art
A two-parts documentary by Susanne Radelhof and Web project
In cooperation with Arte/MDR (commissioning editors: Matthias Morgenthaler & Suzanne Biermann), Development funded by Staatskanzlei Thüringen and Ministry of Foreign Affairs Germany
In cooperation with Goethe-Institute Paris & London
Germany 2021, 2 x 52 min
Concept: Eva Rink, Maria Wischnewski & Susanne Radelhof, Director of Photography: Thomas Eirich-Schneider, Editor: Robert Handrick
World sales: RISE AND SHINE WORLD SALES

100 Years of European Art History RELOADED and full-on female
Women have always witten art history and worked on eye-level with their male contemporaries. Together they claimed new paths and caused sensations – but despite this neither their names nor their works are known today. Up to this day women play minor roles in art history and are rarely mentioned as trailblazers of new art styles. LOST WOMEN ART explores the mechanisms of this systematic omission of highly-talented artists. In two parts the documentary takes a look at the forgotten artists, tells the story of the suppressed female avantgarde and by doing so re-tells art history.
Part 1: LOST WOMEN ART – From Impressionism to Abstraction
Part 2: LOST WOMEN ART – From New Vision to the Feminist Avant-Garde
Web project: www.lostwomenart.de
The breweries of
Prenzlauer Berg
A documentary film by Maria Wischnewski on behalf of rbb
Germany 2021, 45 min
Commissioning editor: Jens Stubenrauch, Director of Photography: Martin Langner, Editor: Robert Handrick, aerial photography: Evolair

Who could imagine these days that Berlin was once the world's most important town for beer brewery? A hundred years ago in the north-east of Berlin, there were more than seventy breweries, and in today's Prenzlauer Berg almost two dozen breweries existed – and almost all produced beer until the first half of the 20th century. The distinctive smell of beer hung steadily over this part of the city, meanwhile, maltsters, brewers and coopers ruled here and beer coachmen and brewery wagons shaped the picture of the streets. Today many of the breweries have disappeared from the cityscape, but the remaining breweries are now attractions of a completely different kind … The film looks back on the almost 150-year history of beer production in today's Prenzlauer Berg and tells its very own, moving history.
Currently in the ARD media center
We The village
A film by Antonia Traulsen and Claire Roggan
In collaboration with NDR (commissioning editor: Timo Grosspietsch)
Funded by nordmedia and Filmförderung Hamburg Schleswig-Holstein
Germany 2021, 89 min

World premiere in the competition of the 42. Filmfestivals Max Ophüls Preis
Somewhere, in the middle of the structurally weak region, the Wendland in Germany, people have decided to found a village. A model village for Europe's future, for a hundred old, a hundred refugees and a hundred young people. By now, this social experiment has already come to be a micro cosmos of society. Just like under a burning lens, hot topics are discussed and solutions are found to the problems, that affect us all: the integration of refugees, an aging society, social isolation and the difficulties of people with disabilities, seniors or single parents, the lack of perspective for young people in the provinces…
It is a mammoth project, a bureaucratic hurdle race, an idealized utopia – spun and carried by very special protagonists. The village can become the prototype for a European way of life on the country side, it can, however, also end in an ecological senior residency.
The film can be seen on it's TOUR THROUGH THE VILLAGES and as part of the ÖKOFILMTOUR
Currently in the media center of 3Sat
Thinking from a
pedestal
Video installation as part of a "Kunst am Bau"-project by Betina Kuntzsch. Germany 2021. Funded by the Senate Department for Urban Development and Housing
Germany 2021, 10 films of 3 – 5 min
World premiere in the competition of the 64th edition of DOK Leipzig
Part of the 37th interfilm festival &
Filmfest Dresden International Short Film Festival 2022
An anachronistical colossus made from 50 tons of bronze, stands its ground in Berlin-Prenzlauer Berg. With his raised fist KPF-leader Ernst Thälmann, who was declared a hero in the GDR, announces communism's victory.
In a combination of own footage, animation and archive material, artist Betina Kuntzsch assembles a complex narrative on the Ernst Thälmann Park in East Berlin, where in 1986 an old gasworks made way for a housing estate and a controversial GDR leadership-ordered monument.
The compilation film of the ten essayist short films is titled "HEAD FIST FLAG – PERSPECTIVES ON THE THÄLMANN MEMORIAL"
get me some HAIR!
A film by Lars Bartels and Marian Kiss, funded by the Beauftragten der Bundesregierung für Kultur und Medien, in coproduction with WDR/arte
Germany 2018, 90 min
Commissioning editor: Sabine Rollberg and Monika Pohl
Dramaturgical advice: Tamara Trampe
A marvelous and deep love-story with extraordinary women and great pictures, which unfolds between Germany, Jamaica and Myanmar. Lars Barthel takes us on to his poetic-political journey into the universe of the hair of black women and narrates a story of colonial trauma, black and white, women and men. A change in perspective. 
Clärchens Ballhaus
A film by Maria Wischnewski on behalf of rbb
Germany 2017, 45 min
Director of Photography: Felix Leiberg,
Cutter: David Hartmann
Commissioning editor: Jens Stubenrauch
"Clärchens" in Berlin-Mitte is a place, which has become rare in Europe, a place threathend by extinction, however, full of lust and life… A melting pot of generations and eras. A place of tradition and patina, full of legends, where time stands still or has never stopped. For over a century people have been dancing here: Clärchens Ballhaus has weathered two world wars and five social systems and is, today, more popular than ever.
"Clärchens" is the only one of about 900 Berlin Ballrooms which has outlived imperial times and where people still dance every day. The last witness of a past Berlin Ballroom culture. A step behind the scenes of this secretive place and into a hundred years of Berlin history with Katharina Thalbach, Max Raabe, Wim Wenders and more.
The Springer Tower
A film by Maria Wischnewski on behalf of rbb
Germany 2018, 45 min
Director of Photography: Marcus Winterbauer
Editor: Oliver Szysza, Sound: Moritz Springer
Commissioning editor: Jens Stubenrauch (rbb)
The Springer tower in Berlin made history as a medial complex and enemy, with international resonance. The film will tell the story of this (in)famous house, a story of provocation and contestation for the series »Geheimnisvolle Orte« – with Jakob Augstein, Stefan Aust, Mathias Döpfner, Julian Reichelt, Friede Springer.
Dagmar Manzel – Portray
A film by Josephine Links and Maria Wischnewski
Director of Photography: Michel Links and Martin Langner
Editor: Kristine Langner
Commissioning editors: Fatima Abdollahyan (BR), Petra Felber (BR), Matthias Morgenthaler (MDR), Titus Richter (MDR) & Jens Stubenrauch (RBB)
Germany 2018, 45 & 30 min
Dagmar Manzel – one of the greatest actresses of our times. A woman who acts, dances and sings with her heart and soul, who is able to alter and rediscover herself again and again. As a Frankish Tatort commissar the German television has come to love her, her plays at the Deutsches Theater are sold out for months, her success continues as a singer at the Komische Oper and other houses. Since the 1980s she has been an actress for the most notable German directors and has won many important prizes.
Nevertheless, Dagmar Manzel from East-Berlin is nothing like a Diva: The director of the Komische Oper, Barrie Kosky, describes her as "the most down-to-earth diva there is". Next to all her fame she has managed to sustain her own freedom, a special devotion to her work and a wonderful sense of humor and view on life. A film dedicated to the sixtieth birthday of this Berlin icon.
Bauhaus women
A film by Susanne Radelhof, Director of Photography: Marcus Winterbauer & Thomas Eirich-Schneider, Editor: Robert Handrick, Commissioning editors: Reinhard Bärenz, Matthias Morgenthaler (mdr) & Jens Stubenrauch (rbb)
Germany 2019, 45 & 30 min
Winner of Juliane Bartel Medienpreis 2019
Bauhaus is the home of the avant-garde and the foundation of modern architecture. Today, almost 100 years after being founded, the Bauhaus-masters continue to be the stars of the architecture and design history. However, the (his)story of the Bauhaus remains male dominated. Only experts know the names of the female contributors of the art school, even though a great part of its innovative potential goes to its women.
The documentary "Bauhausfrauen" is a homage to the forgotten Bauhauswomen and shows: The Bauhaus idea is alive and is also HERstory.
Part of the Immaginaria International Film Festival of Lesbians and other Rebellious Women 2022
Memories of
Jürgen Gosch
A documentary by Grete Jentzen and Lars Barthel
THEATRE, FILM, DISCUSSION – An interdisciplinary project in collaboration with the Akademie der Künste, the Hochschule für Schauspielkunst Ernst Busch, Deutsches Theater and the Goethe-Institut. Funded by Hauptstadtkulturfonds.
Germany 2018, 90 min

Do we still need theater in the 21st century? We will dare to approach this question with an interdisciplinary all round examination of the situation of the theater, starting with a specific contestation with the works of Gosch. Have we maybe lost the basic impulse in debates and fights concerning the director's theater, the post-dramatic and the cultural-political struggle for existence?
Part of this project will be valuable film material from Lars Barthel, which allow us a deep insight into the last years of Gosch's life and holds on to the intense work and rehearsals with his actors up until his death. What was, what is the secret Jürgen Gosch bares in his way of making theater. This material, which observes the director with his actors, shows us what it means to live theater and love art with the heart and soul until death do you part. With Ulrich Matthes, Corinna Harfouch, Meike Droste, Christine Schorn…
City Rats –
unknown parallel world
A documentary film by Maria Wischnewski
In collaboration with rbb and in cooperation with ARTE
Germany 2022, 52 min

Rats that populate our cities in secrecy, conquer our parks and streets in the dark, invade our houses, nest in our cellars, leave behind faeces and urine and transmit countless illnesses – fearful notions of rats are inherent parts of our collective consciousness and deep-rooted in our western society. Our language, books, films and jokes are full of rats.
But how do these animals actually live in our cities and how many of them are there really? What danger do they pose?
In cooperation with scientists of an extensive research project devoted to finding new strategies for a sustainable management of rats in cities, the documentary "City Rats" dives into the world of the feared synanthrope species and creates a new perspective on an emotionally charged, controversial subject.
Undesirable – The Box
A documentary by Dörte Grimm

In the 1970s at Boxhagener Platz in East Berlin begins the story of BOX, a non-conformist youth club founded by a handful of students. This is where vibrant cultural evenings such as Jazz concerts, readings, art projects and discussions take place. Unintentionally, the members of BOX become what one would now call "GDR-Opposition"…
After the Stasi suddenly closes the Club, the members of BOX move into an old village pub and found a commune.
A new wild era begins until the suicide of BOX founder Rudi Mucke and his supposed connection to the Stasi raises new questions. What happens if the free spirit of then meets the freedom of today? What remains if the image of the Stasi enemy stops existing? Did the wrong, careless interpretation of Stasi files 1994 lead to the suicide of Rudi Mucke?
Thanks to vivid Super 8 shots, the film follows the story of BOX, tells us about youth culture in the GDR, unconscious opposition and becoming guilty when innocent…
Anger
A journey into the interior
of a divided country
A documentary film by Maria Wischnewski
Thirty years after the fall of the Berlin wall the divide in Germany is more noticeable than ever before. Almost thirty years of German unity have not been enough to, through a more balanced perspective, replace the stereotypical treatment of east and west.
This is where the film is set and presents a diverse perspective from inside the situation in East Germany. A provocative Roadmovie through East Germany.
Bauhaus-Archiv in
Transition
A Portrait film by Susanne Radelhof on the occasion of the temporary closure of the Bauhaus-Archiv Berlin 
The Bauhaus, as the most important school for architecture, design and art of the 20th century is in its self-conception a school of thought, an idea workshop. Also the Bauhaus Archive in its function never understood itself as a place for keeping the "finished", but rather as a space for contestation with the conceptual model of Bauhaus as well as a space to question the "old ideas" and their relevance. The portrait film will present the Bauhaus Archive as a reservoir of ideas, as a memory store preserving, analysing and mediating the Bauhaus ideas.
If the archive is temporarily closed due to the construction work, the cinematic portrait will act as a substitute and – if the building is covered at times  – it will explore and capture its special architecture in impressive pictures.